With Turkey Day in the rearview mirror, it's time to look ahead to that time-honored tradition — shopping for holiday gifts, of course!
In years past, we've written about why doing your holiday shopping online can save time, energy and sanity! This year, you can add health to the list. With Enabling Devices' website and digital catalog, you can find everything you need for that special someone while staying safely socially distanced. Not sure what to gift? Here are some suggestions:
 1. For the Techie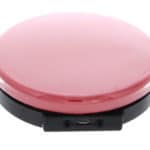 Consider an iPad Wireless Switch (#1164). This switch, which comes in two styles—one switch or two switches—will provide access to hundreds of compatible apps. Works through Bluetooth 4.0 for simple pairing and has a range of over 50 feet. It also works as a regular capability switch for other switch-adapted products.
 2. For the Music Lover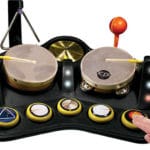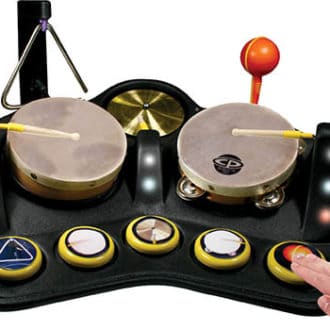 Our Band Jam (#1115) has everything a musician needs for a rocking rhythm section. This compact set plays the sounds of a tambourine, triangle, drum, cymbal or maraca with the touch of one of its five buttons.
 3. For the Visual Artist
Color her world with our adapted Swirl Art spinner (#380). Terrific for encouraging color recognition, and increasing visual attention, the spinner comes with 12 paints in 6 colors, 30 sheets of paper, and a splash guard to keep your workspace tidy.
 4. For the Communicator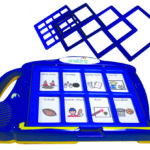 If your loved one has a lot to say, give him the gift of language with our 4-Level Communication Builder (#7077W). Equipped with five interchangeable frames, this progressive communication device keeps pace with the user's growing language skills.
 5. For the Game Player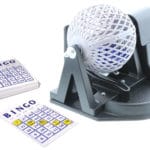 Family game nights are fun and inclusive with our adapted board games. Choose from games like Monopoly Junior (#9410X); Matching Picture Lotto Bingo (#943); or our classic Bingo set (#4051). Make your own games accessible with our High Roller adapted dice set (#757).
 6. For the Sensory Seeker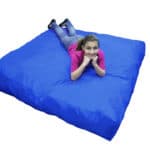 Create a sensory space in your own home with some of our popular sensory products. Begin with our LED Light Illuminators (#9228W). Then add a Crash Pad (#3139); Go Anywhere Light Show (#3331) and some Sensational Tubes (#8089).
 7. For the Gadget Guy
Gardening is so much easier with our Adapted Garden Spray (#9083). Likewise, cooking is more appetizing with a set of adapted Pouring Cups (#20W). And the Vibrating Personal Pager (#8001A) makes a great gift for the hearing and hearing impaired person in your life.
 8. For the Home Bodies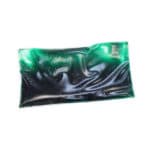 Weighted products are all the rage these days. Kids will love our Zoo Weighted Blanket (#3992) with cute pictures of zoo animals, and our weighted Gel Lap Pad (#3142) full of squishy sparkling gel. Especially for the holiday season, Zoo Weighted Blankets are on sale through Dec. 31.
 9. For the Plush Toy Collector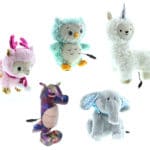 Our Whimsical Buddies Bundle (#4099) aren't just cuddly; they also light up and play soothing songs and sounds. The youngest folks on your holiday list will love ABC Elmo (#2135). On sale through New Year's Eve, everybody's favorite Muppet teaches little ones their ABCs.
10. For the Holiday Lover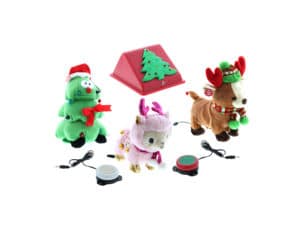 Our Holiday Bundles (#9335S/9336S) will light up the holiday season! Choose from Rockin' Robbie the singing Christmas tree or Rock & Roll Rider Reindeer and get ready to celebrate! Both come with a glittery holiday gumball switch in our special bundle offer. See our holiday toys in action on our website!