The COVID-19 virus pandemic is having global effects and that includes our operations here at Enabling Devices. We are located in Westchester County, New York, where there are a high number of cases. In order to protect the health and safety of our team, we are limiting the number of staff allowed in our offices and manufacturing space. These precautions may delay the processing and shipment of orders.
If you have questions or concerns or an immediate need for a product, please call our CEO Seth Kanor at 914-747-3070 ext. 338 or Donna Devaul at ext. 311. We will be picking up our messages remotely and will return your call as promptly as possible.
Please stay safe and healthy!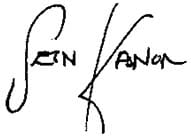 Seth Kanor, CEO