October is Down Syndrome Awareness Month, a time to spread awareness not only about what Down syndrome is, but about the wonderful things people with the condition are doing in the world. We have tradition of showcasing people with Down syndrome and their significant accomplishments and contributions during October. Here are just a few of the amazing individuals and what they have achieved!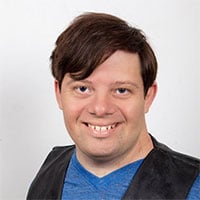 Zach Gottsagan, award-winning actor presents at the Oscars
The American actor shot to stardom with his award-winning performance in the film, "The Peanut Butter Falcon." He was nominated for six acting awards and won two for his role as Zak, a young man with Down syndrome who runs away from the nursing home where he lives to chase his dream of becoming a professional wrestler. On February 9, 2020, Zach became the first person with Down syndrome to present at the Academy Awards. He and his "Falcon" co-star, Shia LaBeouf, presented the award for live-action short film.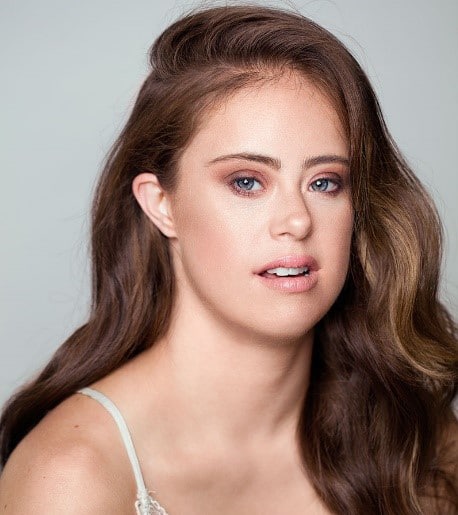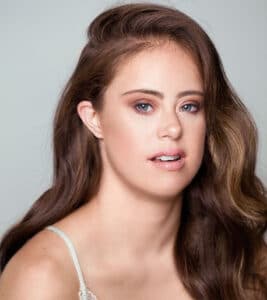 Chelsea Werner, champion athlete and magazine cover girl
Chelsea Werner is a four-time United States Special Olympics Gymnastics Champion and two-time World Champion in Gymnastics. This despite her parents being told she would always have low muscle tone, according to her website https://chelseaworldchampion.com/. After being featured on the "Today" show in 2014, clothing company H&M hired her a commercial and her modeling career began. Since then, she's been featured on two magazine covers and campaigns for major brands, including Tommy Hilfiger and Aerie.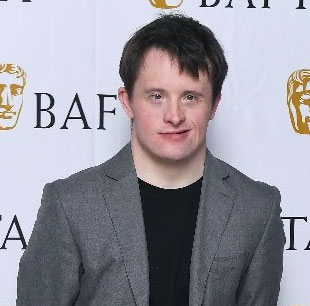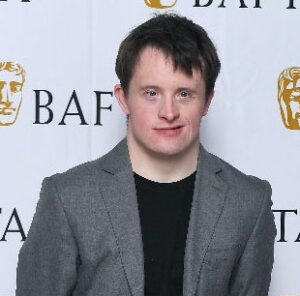 Tommy Jessop, successful British actor stars in prime-time BBC drama
Tommy Jessop has been a working actor since 2007. In addition to multiple awards and nominations for his performances, he is the first actor with Down syndrome to star in a prime-time BBC drama. He is also the first professional actor with Down syndrome to play Hamlet. The BBC Three documentary "Growing Up Down's" followed the Blue Apple Theatre company's touring production of the Shakespeare play starring Jessop. In July 2021, Jessop was awarded an Honorary Doctorate from the University of Winchester for his outstanding achievements in the entertainment industry.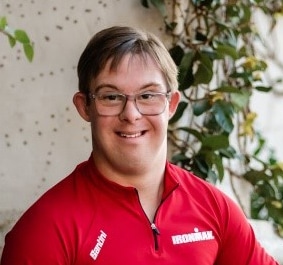 Chris Nikic, athlete and Ironman triathlete
At 21, Chris Nikic became part of an elite group—an Ironman triathlete finisher. In November 2020, Nikic finished a 2.4-mile swim, a 112-mile bike ride and a 26.2-mile marathon run at the Ironman Florida competition in Panama City Beach in 16 hours, 46 minutes and 9 seconds, becoming the first person with Down syndrome to complete the grueling competition. More importantly, perhaps, the Special Olympics athlete is inspiring others to do what he did to prepare for the Ironman—become 1% better every day. Learn more at https://chrisnikic.com/about/#betterchallenge.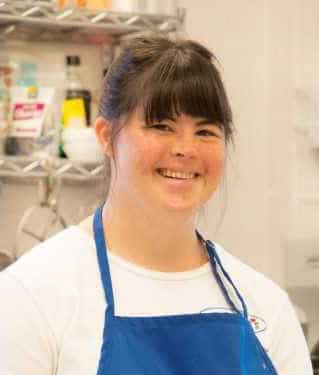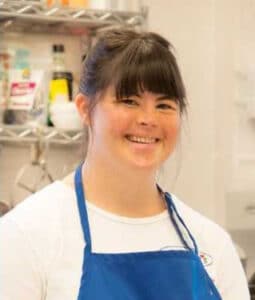 Collette Divitto, baker and entrepreneur
After continually being turned down for jobs, Collette Divitto took matters into her own hands. Armed with her "Amazing Cookie" recipe and a whole lot of determination, Devitto founded Collettey's Cookies in Boston. In late 2016, she was featured on a local news station and business started booming. Then national news outlets picked up her story, and Collette and her cinnamon chocolate chip cookies went viral. Today she employs 15 people, many with disabilities, and has sold more than 400,000 cookies!