With spring break in the rear view window, many of us are turning our attentions to summer vacation planning. Although planning a family trip can be fun, it does have its challenges. After all, coming up with a destination and itinerary that suits each family member while also adhering to a timeframe and budget is no small feat. The task can seem even more daunting when one vacationer requires special accommodations because of a disability.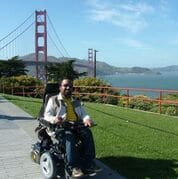 English entrepreneur, Srin Madipalli, who has spinal muscular atrophy (SMA) and uses a motorized wheelchair, discovered this first hand in 2010, when he took six months away from his job at a law-firm to travel. Madipalli found the experience "eye-opening."
"It was extremely difficult to find information on adapted accommodation and transport. A lot of times it involved hours of searching online, taking a major risk and hoping for the best. While I enjoyed the challenge, it also felt very frustrating and I'd often just like the planning to be easy!"
While traveling, Madipalli reached the conclusion that technology could offer solutions for the frustrations faced by him and other travelers with disabilities.
"Such systems have revolutionized travel for other customer sectors, [think: airbnb], so why not for the accessible travel market?" he wondered.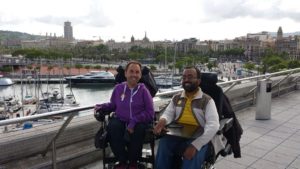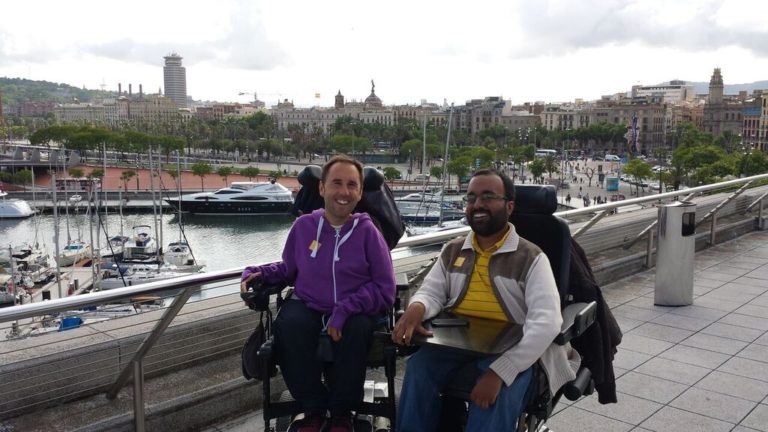 When he returned to the UK, Madipalli and his childhood friend, Martyn Sibley, an avid traveler who also has SMA, co-founded an online magazine called Disability Horizons. The publication covers a variety of topics including employment, entertainment, relationships, technology, news and travel. Through the magazine's online community, Madipalli and Sibley learned that others were also concerned about the lack of travel resources for those with disabilities. Always up for a challenge, they decided to see what they could do to change the status quo.
"I put myself through an MBA at Oxford and taught myself to code, so I could build the website for Accomable," says Madipalli. "The idea is to make everything as transparent as possible for customers looking for accessible hotel rooms and vacation rentals."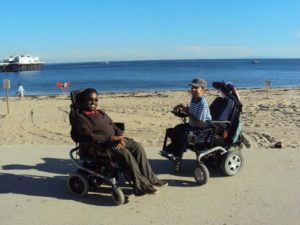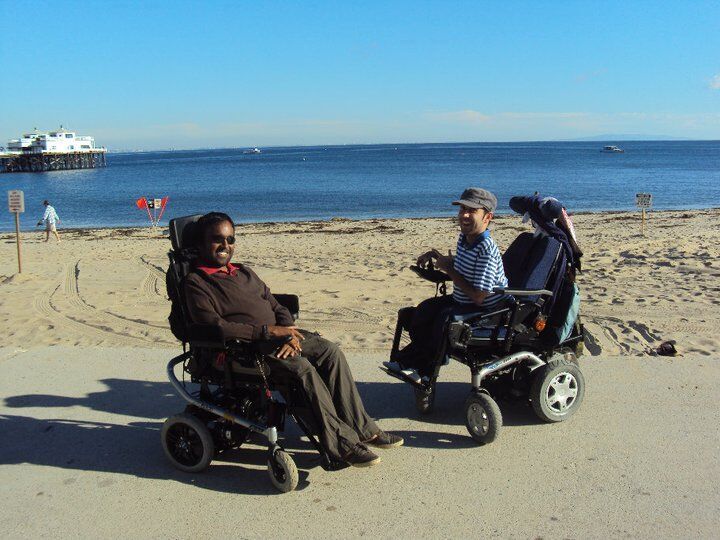 Each property listed on Accomable includes information about all the accessible features of that property. Need a place with step-free access and roll-in showers? Are height adjustable beds and ceiling, mobile or pool hoists necessary? Would you like to rent a wheelchair when you arrive? The platform allows you to search for lodgings vetted by the Accomable team, filter listings according to your needs, make a reservation, rent equipment if necessary, plan your trip with Accomable's accessible city guides, get tips and recommendations from other users and share your experiences with the staff and fellow travelers. While you're online, you can view gorgeous photos and read interesting blog posts about travel-related topics.
Although Accomable started in the U.K., its more than 500 listings are located all over the world. Last month, the company opened its first U.S. office in Austin, Texas. "We want to be the easy go-to travel company for all of these people, and their friends and family, initially for hotel and vacation rentals, but eventually for specialist car hire, activities and insurance too," says Madipalli. "That's our big push for this year: finding hundreds of great, quality accessible hotels and rentals across the country."