When parents make the decision to send their child to camp, they have many options. They can opt for a day or sleep-away camp, outdoor adventure camp, sports camp, theater camp, religious camp and so on …  The possibilities multiply each year. If their child has a disability, they also have a choice to make when it comes to deciding whether to send their child to a "special" camp designed specifically for children with disabilities, an integrated camp that welcomes children with disabilities but groups them separately from their typically developing camp-mates, or an inclusive camp where campers of all abilities participate in all activities together.
In today's blog post, we'll "visit" Camp Chi, an inclusive overnight camp located in Lake Delton, Wisconsin. Camp Chi is affiliated with the JCC in Chicago, which also runs a variety of other camp programs.
For almost 20 years, Camp Chi has worked to integrate children with special needs into their camp program through its partnership with Keshet a nationally recognized provider of educational, recreational, vocational and social programs for individuals with disabilities. Yet until recently, there were limits to what they could provide.
In 2015, Camp Chi was selected as one of six camps to participate in the Ruderman/Alexander Inclusion Initiative. Thanks to the Inclusion Initiative, Camp Chi is now able to: "enroll more campers with disabilities, increase the length and variety of sessions offered, enhance staff training and focus more closely on social inclusion."
In addition, the Initiative enabled Camp Chi to hire its first inclusion coordinator, Jennifer Phillips. Phillips is passionate about inclusive camping and entirely committed to making Camp Chi a fully inclusive environment. She's also a Camp Chi alumna.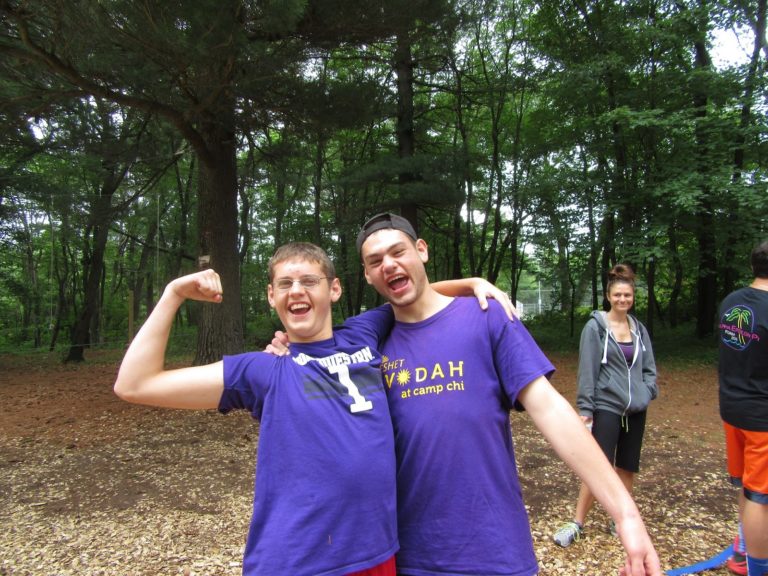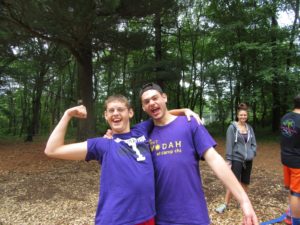 Central to Camp Chi's inclusion philosophy says Phillips, is the fact that "everyone at Camp Chi is part of the community. It's just the culture here," she says.
Of the 1,500 children Camp Chi will serve this summer, Phillips says that 150 campers will have some sort of special need. "We have kids in wheelchairs, kids who are on oxygen, kids with feeding tubes and kids with autism and ADHD." Although campers with special needs participate in the same activities as their peers, they benefit from the one-to-one support of their own counselor.
"We're able to serve everyone. Why should someone have to go to a special camp," asks Phillips.
But how does camp staff handle all of those special needs? Phillips says that prior to the beginning of the season, staff members receive intensive training from the staff at Keshet; Keshet staff members are also on site throughout the summer to ensure that campers' needs are always being met.
Although Phillips admits that there are still parts of the camp's grounds that are not entirely accessible—she says that only one or two camps that she knows of are fully accessible— Camp Chi is working toward that goal.  Currently, some bunks are accessible and others will soon be renovated to meet accessibility standards. Camp Chi's pool, arts and crafts facility and gymnasium are all fully accessible.
How do Camp Chi's typically developing campers feel about attending a camp that's inclusive of children with all abilities?
"I have rarely had a camper or parent say they feel uncomfortable with the inclusive nature of our camp," says Phillips. In fact, she says, "I think inclusion benefits the typically developing kids just as much as the kids with special needs!"