This chart contains a sampling of fun apps for the Summer. It does not list every app available. New apps are developed every day. No warranty is
made about the accuracy or completeness of the information on this chart. Customers should consult the Apple App Store for detailed information about the apps.
Updated 7/27/2023
© 2023 Enabling Devices/Seven Fun Apps for Summer
Seven Fun Apps for the Summer
App
Nature Cat's Great Outdoors

App Description
Inspires your young kids to explore nature in their own backyard or local park. Record sounds, snap photos and write in a journal.
Features/Skills
• 100+ adventure prompts
• Sticker rewards
• Create endless journals about nature adventures
App
MarcoPolo Ocean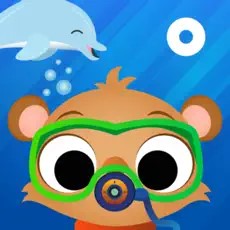 Vendor
MarcoPolo Learning Inc.
App Description
Discover ocean life - explore the ocean, learn about marine plants and animals, and build a boat or submarine. Has two worlds to choose from - puzzle or aquarium.
Features/Skills
• Independently accessible for kids with a range of abilities
• Six build and play activities
• Expose kids to early skills in science
and technology
App
Camping with Grandpa

App Description
Children plan and participate in a camping trip with grandpa. Choose from 4 trails with seven mini-activities and educational games: gear, compass reading, animal food and tracks, word find and tent shadows.
Features/Skills
• Easy to use, colorful graphics
• Teaches kids about wildlife, trail safety,
ecology, orienteering and camping
vocabulary
App
Toca Life-Vacation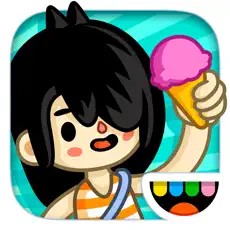 App Description
Enjoy vacation adventures at the airport, hotel, beach and sightseeing!
Features/Skills
• Develop pre-reading, language and fine
motor skills
• Allows for independent play and exploration
• Easy to navigate with colorful graphics
App
Sago Mini Ocean Swimmer

App Description
Open ended play experience allows your child to explore the underwater world with Fins the fish. Dive for sunken treasure, meet monsters and enjoy ice cream in an underwater stand.
Features/Skills
• 30 different animations with music and
sounds
• Teaches following directions;
concepts such as in, out, up and down;
and identifying emotions
App
Grandma's Garden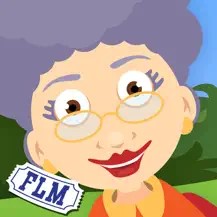 App Description
Learn all about things that grow in a garden and have fun adventures with her silly veggies.
Features/Skills
• Identify colors, letters
• Strengthen matching skills
• Develop fine motor skills
App
Petting Zoo by C. Niemann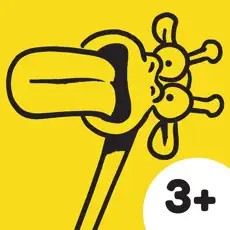 Vendor
Fox and Sheep GmbH
App Description
A storybook app from acclaimed author and illustrator Christoph Niemann. Be surprised by the antics of 21 animals that react when you swipe and tap. Entertaining for all ages and perfect for long journeys.
Features/Skills
• Develop fine motor skills
• No language required
• Humorous conversation starters