There are hundreds of apps available for people with autism. Each individual will benefit from different apps for different reasons. We recommend that you search for the skills you are trying to address. We have divided our chart into 8 categories: General, Assessment, Behavior Management, Communication, Language/Writing/Math, Schedulers/Organizers, Sensory/Relaxation and Social Skills
________
*This chart contains a sampling of apps for individuals on the Autism Spectrum. It does not list every app available. New apps are developed every day.
No warranty is made about the accuracy or completeness of the information on this chart. Customers should consult the iTunes Store for detailed
information about the apps.
General
App
Autismate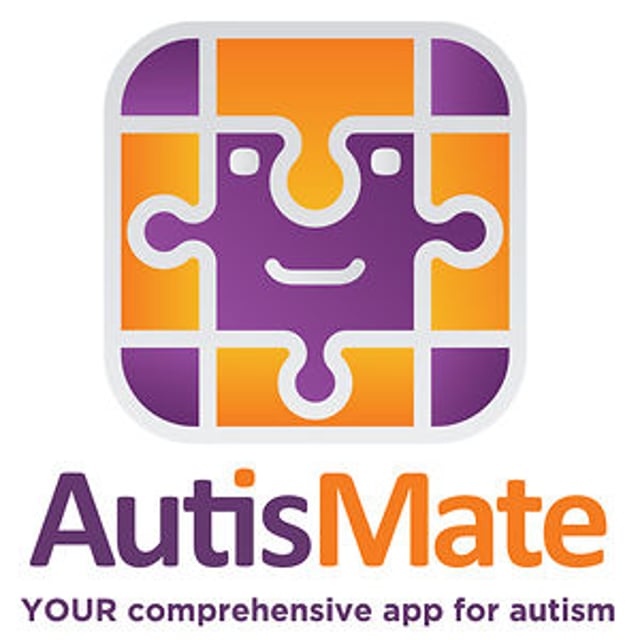 Vendor
Special Needs Ware LLC
App Description
Enables users to develop communication and life skills. App allows you to create contextual environments. Includes: Visual scene displays, sentence builder, video modeling, visual schedules, visual stories and content library.
Features/Skills
Accommodates a wide range of ability levels
Easy to use
Can create personal visual supports in seconds
Assessment
App
Preference & Reinforcer Assessment – Autism and Special Education
App Description
Designed by a BCBA (board certified behavior analyst). Effectively and scientifically determines a child's preferences. This determination is key to any behavior change program.
Features/Skills
Easy set up
Times length of trial and how long each item was engaged with
Automatically calculates results and displays results
Behavior Management
App
Autism Tracker Pro
Vendor
Track & Share Apps, LLC
Price
$9.99 (Lite Version - free)
App Description
Track what matters to you and your family. Identify and discuss patterns of behavior. Each screen represents a different domain of autism: mood, behavior, food and health.
Features/Skills
Can share with your team using iCloud, Dropbox, email
Daily, weekly & monthly graphs
Analysis with statistics and comparison graphs
App
NEW! Birdhouse for Autism
App Description
Enables caregivers to keep track of behaviors, health and daily living activities. Help to determine patterns of behavior to problem solve and create better strategies.
Features/Skills
Activity timeline categories: sleep, moods, food, meltdowns, therapy
Stores info on medications, doctors, therapists
App
Epic Win
App Description
A to-do list in a role-playing format. Earn points and rewards for completing each task. Destroy your chores in animated battles.
Features/Skills
Add your tasks and assign dates
Choose an avatar
Complete chores and your character improves & levels up
App
Tantrum Tracker
App Description
Makes tracking tantrums for children in autism spectrum easy. Helps to gain a better understanding of child's behavior – what precipitated it, when, severity and response taken.
Features/Skills
Track tantrums – locations, types
Track diet and medication
Record videos
Export data
App
Time Timer
App Description
Displays a red dish that gets smaller as time elapses. Great as a visual tool for accomplishing tasks or for transitioning.
Features/Skills
3 modes: 60 min, custom, clock
View up to 4 timers at once
App
Wait Timer
App Description
Visual and audio tool to help teach good waiting behavior. Has social story about waiting and an audio/visual timer.
Features/Skills
Color coded timer
Changeable wait time
Easy settings
Communication
App
AAC Speech Buddy
App Description
Quickly and easily create custom speech sets online using your own photos and images.
Features/Skills
Can share content with teachers and parents
Can create profiles for speech sets
App
NEW! Let me Talk
App Description
Enables user to line up images in a meaningful way to read the row of images as a sentence.
Features/Skills
Database of more than 9000 easy to understand images
Can add photos from your camera
Pre-configured for kids with ASD
App
Proloquo2Go
App Description
Symbol supported communication apps. More than 14,000 symbols. Speak in words or phrases by tapping buttons.
Features/Skills
Grows with user – different grid
configurations
Customize grids and buttons
Customize vocabulary
Switch accessible
Natural sounding voices
App
Talking Larry
App Description
Silly, fun app encourages your child to speak. Talk to Larry and he repeats what you say in his own hilarious voice. Also whistles along to music you play.
App Description
Full featured communication solution. Words, messages and phrases are spoken with a built in voice.
Features/Skills
Fully customizable grid layout, pages, buttons & messages
Includes various page sets
App
VAST Autism 1 – Core
App Description
Combines video modeling with written words and auditory cues to help individuals acquire relevant words, phrases & sentences so they can speak themselves.
Features/Skills
Five categories beginning with syllables and ending with sentences
Uses concrete words, phrases and sentences
Creativity/Art
App
Doodle Buddy
App Description
Draw on blank canvas & upload photos. Games and a variety of backgrounds are included.
Features/Skills
Creativity
Fine motor
Imagination
Writing
App
Nick Jr. Draw and Play
App Description
Create own artwork with Nickelodeon characters. Includes coloring tools, special effects & animated stickers.
Features/Skills
Creativity
Fine motor
Imagination
Writing
App
Paint My Cat
App Description
Color a cat and his play things. Extensive paint palette. 2D to 3D imaging. Can play with cat in his virtual playroom.
Features/Skills
Develop eye/hand coordination
Fine motor skill development
App
NEW! Sand Draw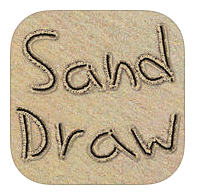 Vendor
Kalrom Systems LTD
App Description
Fun app lets you draw on realistic sand. Just shake your devices to clear the screen for a new drawing.
Features/Skills
Allows you to save your art to a gallery or share on social networks
Learning
App
Agnitus
App Description
60+ curriculum based educational games – phonics, language arts, math skills, foundational skills and measurement.
Features/Skills
Personalized learning based on skill level
Detailed reports show child's progress
Teaches controls to manage child's learning
App
Autism Learning Games: Camp Discovery
Vendor
Center for Autism (CARD)
App Description
Suite of therapeutic learning games based on CARD's comprehensive curriculum. Learning games include objects, colors, shapes, emotions and more
Features/Skills
Simple user interface
Track child's progress
Parents can personalize
App Description
Learn to trace, read, write and record letter sounds. Based on proven methodology of Montessorium.
Features/Skills
Develop fine motor skills
Move from pre-writing to writing
App
Intro to Math
App Description
Learn to read, write and understand numbers from zero to nine, through a series of interactive, guided and challenging activities.
App
Math Bingo
App Description
Five Bingo games: addition, subtraction, multiplication, division and mixed. Three levels of difficulty. Score is based on the time to complete the game.
Features/Skills
Saves player information
Rewards given for high score and/or beginning switch skills
App
Pop Math (Lite)
App Description
Introduces basic addition. Six pairs of colored bubbles float on screen & kids pop the correct pairs.
Features/Skills
Encouraging words
Full version of app (0.99) includes subtraction, multiplication & division
App
Starfall ABC/Learn to Read
Vendor
Starfall Education
App Description
Teaches the alphabet by helping kids sound out the letters — basically interactive alphabet flash cards.
Features/Skills
After mastering letters & sounds, move on to Learn to Read app with simple sentence stories
Develops language, reading and vocabulary
App
NEW! 
Touch Trainer
App Description
Teaches how to use touch screen technology. Teaches single finger fine motor skills and cause and effect.
Features/Skills
Plays music and animation when button is tapped
Button gets progressively smaller
Opens door to a multitude of apps
App Description
Teaches letters, phonics and spelling. Based on Common Core standards.
Features/Skills
Teaches more than 100 words
4 levels of learning
Collect stickers and earn stars
Schedules/Organizers
App
NEW! Children with Autism: A Visual Schedule
App Description
Wearable picture based scheduler designed for adults and children with autism. Schedule sent to wearer's Apple watch to alert them to scheduled tasks.
Features/Skills
Simple intuitive interface
Create schedule on iPad or iPhone
App
Choiceworks
App Description
Learning tool to help children complete daily routines, understand and control their feelings and improve their waiting skills.
Features/Skills
Three boards: Schedule, waiting, feelings
180 images library or add own images
Unlimited number of boards
Customizable for a classroom setting
App
FTVA HD —
First/Then Visual Schedule
Vendor
Good Karma Applications, Inc.
App Description
Visual schedules increase independence and lower anxiety during transitions. Images show daily activities (e.g. morning routine) or steps needed to complete a specific activity (e.g. using the restroom).
Features/Skills
Add your own images or use Internet stock images or 10,000 Smarty Ears Symbols
View single image, two images, checklist or columns with drag and drop once step is complete
App
iPrompts
Vendor
Handhold Adaptive LLC
App Description
Create and modify visual schedules as well as use a countdown timer with picture supports.
Features/Skills
Supports organizational skills
Sets performance expectations
Subtle supports and reminders
App
Visual Schedule Planner
Vendor
Good Karma Applications, Inc.
App Description
Visual schedules designed to give individuals an audio/visual representation of the "events in their day."
Features/Skills
Daily, weekly and monthly views
Checklist and timer
Custom images – from photos on your iPad, Internet or 1,500 icons in app
Video modeling
Sensory/Relaxation
App
Dreampad sLEEP
App Description
App uses a pillow with embedded transducers to play relaxing music through vibration to induce relaxation & sleep.
Features/Skills
Improve sleep initiation and duration
Reduce night waking
Improve daytime behavior
App
Electra
App Description
Simply stimulating app for people with special/complex needs.
Features/Skills
Electra responds to taps and up to 3 finger simultaneous touch movements
App
Fireworks Arcade
Vendor
Big Duck Games LLC
App Description
Tap or drag to create brilliant displays of light and sound or just watch a generated show.
Features/Skills
Three games
Every firework is unique
Dozens of colorful firework shapes and effects
App
Gravitarium
App Description
Combines music, art and science in one relaxing experience. Create up to 10 different animations using each of your fingers as pressure points on the screen (e.g. rocket, sparkle, vortex, etc.)
Features/Skills
Ten relaxing sound tracks
Multiple animation options
Beginning switch skills
App
Magna
App Description
Simple, calming and relaxing visual lava lamp
Features/Skills
Change direction flow with a tap
Hold to change color
Change sizes of blob with a pinch
App
NEW!
Miracle Modus
App Description
Hypnotic rainbows and soft bells.
Features/Skills
Easily change lights by tapping any corner and arrows to change modes
App
Pocket Pond HD
App Description
Create relaxing ripples through touches and swipes while enjoying the sounds of nature. Interact with the fish.
Features/Skills
Interactive water
Feed fish by double tapping
Customize lily pads
App
UZU
App Description
Points of light shoot across the screen at your touch. Switch between 10 different modes of animation by simply changing the number of touches you're using.
Features/Skills
Thousands of possible combinations
Customize color, speed, size
App
Zen Bound 2
App Description
Meditative puzzle game of wrapping rope around wooden structures by tilting iPad and rotating screen with your fingers. Soothing atmosphere with beautiful visuals and down - tempo soundtrack.
Social Skills
App
ABA Flash Cards – Emotions
Vendor
Innovative Mobile Apps
App Description
20 different emotions shown in full color via flash cards and interactive games.
Features/Skills
200+ photographs
8 different play modes
Customized speed
Audio, voice and written words
Vendor
Model Me Kids, LLC
App Description
Uses music and a photo slideshow to help teach different emotions.
Features/Skills
Teaches happy, sad, proud, calm and more. Part of social skills training series for children & teenagers with Autism.
App
Conversation Builder
Vendor
Mobile Education Store
App Description
Conversation stimulator designed to help children learn how to have multiexchange conversations with peers in various social settings
Features/Skills
Visual interface
Records child's half of conversation
Group and 1-on-1 conversations
Conversation 4-8 exchanges long
160 distinct conversations
App
Emotions and Feelings – Autism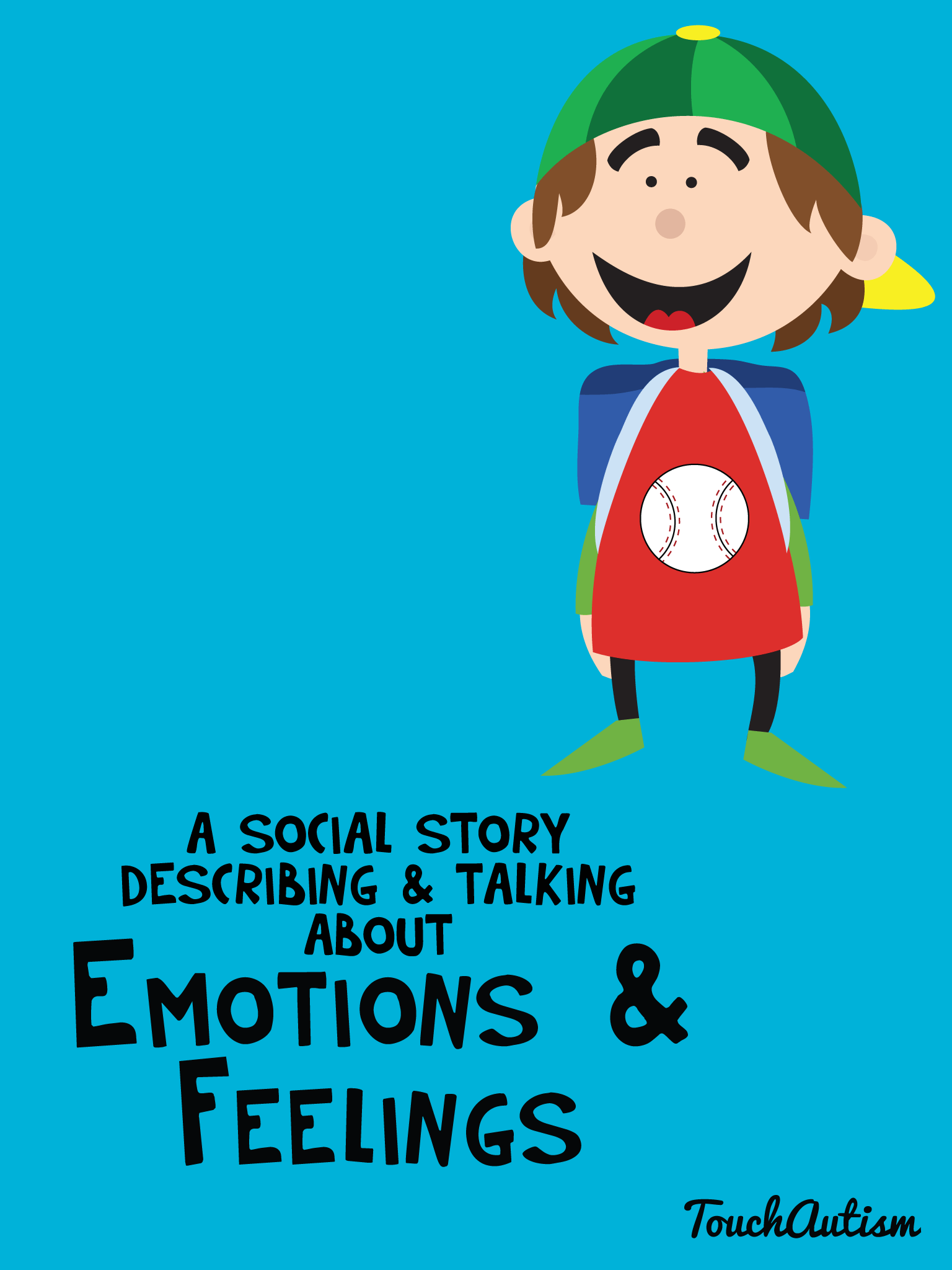 App Description
Uses social stories and simple illustrations to show what different feelings look like.
Features/Skills
Teaches social skills, communication and language
App Description
Designed to help young children with autism practice social skills. The purpose of the game is to find the person in the scene and tap them. Increasingly difficult levels.
Features/Skills
Suitable for 18 mos+
Doesn't require any language or reading
App
NEW!
I Can Have Conversations With
You
Vendor
Autism Breakthrough Solutions LLC
App Description
Assists with conversation and social skills. Helps child initiate, understand and participate in conversations.
Features/Skills
Video of an interaction followed by a series of activities about the interactions
App designed for ages 6 and up who are able to speak in sentences, are able to read and can use ipad
App
Kid in Story Book Maker
App Description
App makes it easy and fun to create visual stories with your child as the star character. Teaches social skills through a variety of topics including exploration of emotions and facial expressions, promoting good hygiene, travel and holidays.
Features/Skills
12 story templates
Create custom stories with own images & text
Share stories via email
App
Learning with Rufus
App Description
Helps children learn facial expressions – happy, sad, afraid, etc.
Features/Skills
Highly customizable
Meets the needs of children with varying skills, ability levels and learning styles
App
Look in My Eyes: Train Engineer
App Description
A fun way to practice eye contact skills. Interactive app where you can explore 5 different train sections as they work on train parts and travel around the world. Users earn train rides by practicing eye contact.
Features/Skills
Visit 16 countries
Dozens of train activities — shovel coal, fix air brakes, signal morse code, signal with whistles, etc.
App
Model Me Going Places 2
Vendor
Model Me Kids, LLC
App Description
Visual teaching tool to help children learn to navigate challenging locations in the community: barber, mall, doctor, playground, procery store and restaurant. Photo slide show for each location showing children modeling appropriate behavior.
Features/Skills
Easy to use
Audio and descriptive text for each photo
App
Pictello
App Description
Create visual stories and talking books. Each page in a story can contain a picture, a short video, up to 10 lines of text and a recorded sound.
Features/Skills
Teach social skills or recall events
Share memories
Non-speakers can share their news & interests
App
Social Stories
App Description
Designed to help users understand social situations and give them tools to respond correctly to their environment.
Features/Skills
Customizable text, audio and pictures
Multi-page stories
Easy to use edit screen
App
Special Stories
App Description
Create stories using text, pictures and sound. So many ways to use: teach social skills, show steps in a task, create storybooks, etc.
Features/Skills
Teach positive behavior
User-friendly
30 seconds of recording time
1-2 switch accessible
Visual instructions & guidance
App
The Social Express
Vendor
The Social Express
App Description
Teaches social and emotional skills. Animated interactive lessons encourage users to practice real-life social situations.
Features/Skills
81 interactive episodes
3 skill levels
Reporting tools
Visual instructions & guidance
App
Toca Boca
App Description
25 different apps: Hair salon, House, Doctor, Kitchen, Store and Birthday party to name a few. Fun interactive games teach users about each subject making them more familiar and less threatening.